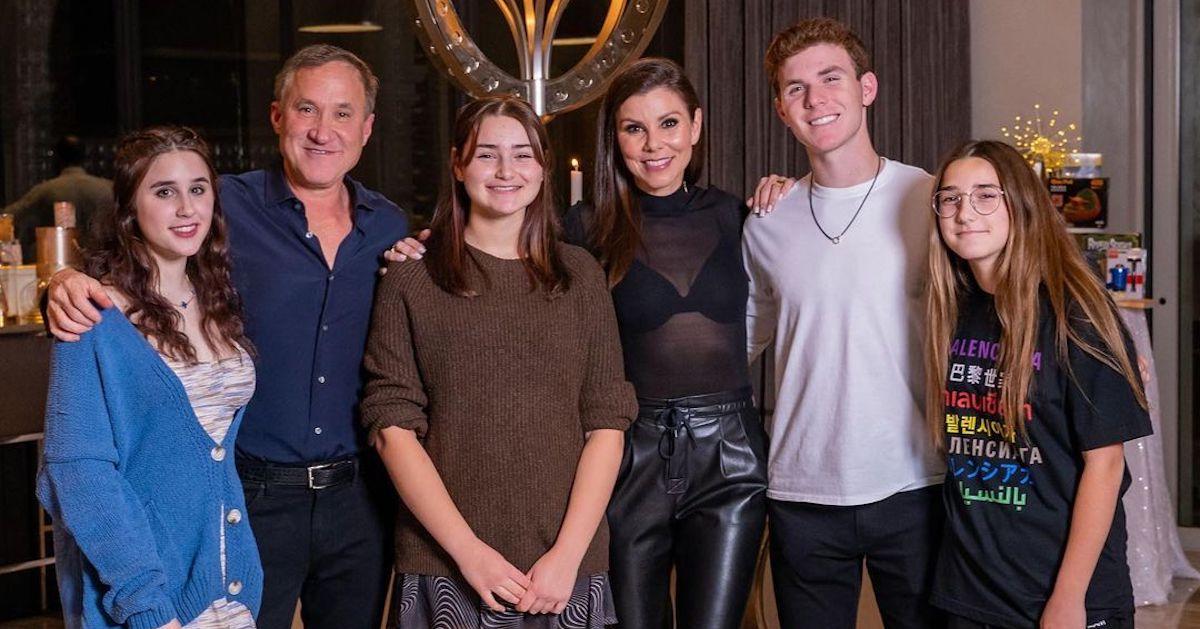 'RHOC' Star Heather Dubrow's Daughter, Kat, Comes Out as a Lesbian
By Shannon Raphael

Feb. 10 2022, Published 4:59 p.m. ET
When viewers first met Heather Dubrow on Season 7 of The Real Housewives of Orange County, she was a mom to four young children. Following her departure after Season 11, fans were able to keep up with the New Yorker and her family on social media, but fans really got to see how much her children had grown up when she returned to the hit Bravo series for Season 16.
Article continues below advertisement
Now, Heather and her husband, Terry Dubrow, are sharing their lives as the parents of four young adults, Maximillia "Max," Nicolas "Nicky," Katerina "Kat,"and Colette.
Heather's eldest daughter made headlines in 2020 when she came out as bisexual via an Instagram post and, now, her middle daughter, Kat, is publicly sharing her truth as well. The teen came out as a lesbian in February of 2022.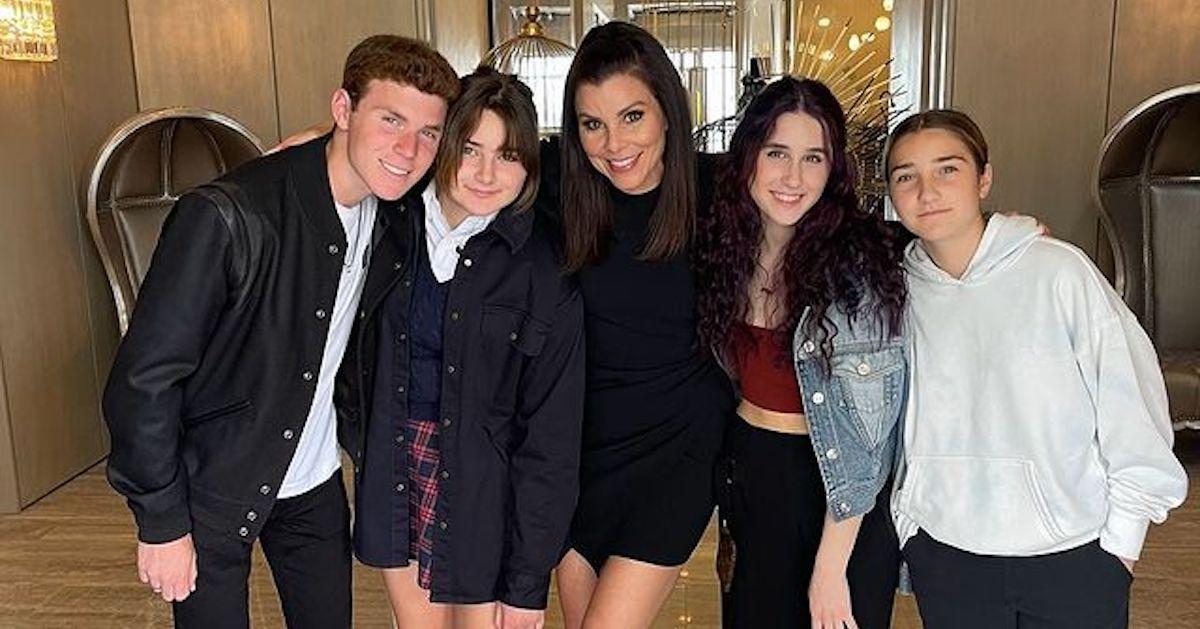 Article continues below advertisement
Heather Dubrow's daughter, Kat Dubrow, comes out — and she'll discuss her sexuality on 'RHOC.'
Since Heather returned to the reality series, she's showcased her tight bond with her kids. When her co-star, Noella Bergener, accused her of having straight fragility on the Feb. 2 episode, Heather fired back.
"I have a couple of gay children. Don't tell me that I have straight fragility," Heather said.
Less than a week after the episode aired, the Dubrow family spoke with People, and daughter Kat Dubrow publicly came out as a lesbian.
"Kat decided to drop in our family group text, 'By the way, I'm a lesbian.' I didn't see it, and I was mad because the dogs pooped in the house, so I wrote back, 'Who let the dogs poop in the house?' It was a total mom fail, and they've never let me forget that..." Heather shared about her 15-year-old's text. "All I cared about was creating an environment where they all felt safe, comfortable, happy."
Article continues below advertisement
Kat herself shared how her mom successfully creates said safe environment at home.
"She's asked me trillions of questions that really show she cares," Kat said about her mom. "She's asked me about my pronouns. It's really easy to talk to her. It's not like I have to build up courage if I have something to tell her."
Article continues below advertisement
Though Heather's middle daughter came out to her family via a group text about a year earlier, the People announcement marks the first time that the teen has publicly opened up about her sexuality. She will also discuss it on an upcoming episode of RHOC.
The 'RHOC' star's eldest daughter, Max Dubrow, came out as bisexual in 2020.
Heather's oldest daughter came out as bisexual on Instagram in 2020 — and she had a party for her book, I'll Give It to You Straightish: What Your Teen Wants You to Know, on the show.
During her chat with People, Kat shared that she felt more comfortable sharing her sexuality in a public forum because of her older sister, Max.
Article continues below advertisement
"I was really stressed about it," Kat said about making her announcement public. "But I'm really grateful that I have Max as an older sister, that she has already gone through all of this. Seeing my sister be so proud, and to see her be so comfortable with herself, it just makes me feel like I have nothing to worry about."
The Real Housewives of Orange County airs on Wednesdays at 9 p.m. ET on Bravo. Users can also catch up on the series on Peacock.